Harbour Authority of Cape St. George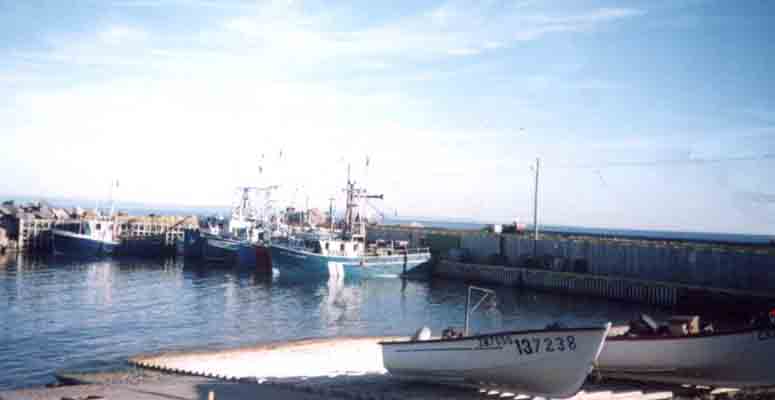 Past Harbour Activities

Emergency Dredging:
Emergency dredging was carried out the weekend (March 26 - 30, 2004) at Rouzes Brook Harbour by Marine Contractors Limited. The harbour is now clear and open for business.
$2, 000, 000.00 has been approved for harbour renovations at Rouzes Brook
On May 16, 2003 Friday Bill Matthews, MP for Burin-St. George's notifies the Harbour Authority of Cape St. George that $2, 000, 000.00 has been approved for harbour renovations at Rouzes Brook. The program is divided into 2 phases:
Phase one: 2003 $800,000.00 and includes rebuilding the existing outer wharf, extension of 60 feet, installation of concrete wave guard,
Phase Two: 2004 $1, 200, 000.00 and includes dredging and blasting of harbour interior extra 7 feet deeper, building of east breakwater/wharf with attached floating docks.
A Provincial Job Creation Program at the Harbour on Monday. December 8, 2002 with an eleven week time frame was completed
The work schedule included general cleanup of the harbour area. The mess was the result of a storm that battered the harbour on November 25 th. Through the gratious cooperation of The Port au Port Economic Development Association and MHA Gerald Smith's office, we were able to get alot of the minor cleanup done before the heart of winter set it. Five workers were provided to us.
Section 25 Program May 26, 2003
Our Section 25 program underwent an environmental assessment study on the program's goal of tapping into nearby Rouzes Brook to provide high pressure water , both at the loading dock on the lower wharf and at the warehouse. This project also provided for four workers. The project lasted for 5 weeks.
High pressure water now available is a manditory requirement and the previous water supply was unable to provide this.


Copyright © 2004 Harbour Authority of Cape St. George
Wantaqo'ti
Webmaster: Jasen Sylvester Benwah